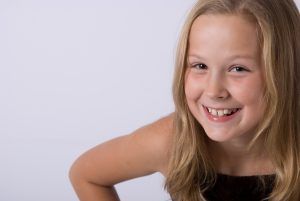 PREVENTATIVE DENTAL CARE THROUGH DENTAL SEALANTS
Did you know that by the time they reach 19 years of age, 70% of American children have already suffered some form of tooth decay?
Dental sealants are normally applied to children between the ages of six and twelve years old, as their back teeth come in. Dental sealants are most often used on back molars, as these teeth pose a higher risk for cavities, due to the deep grooves on their chewing surfaces.
TYPES OF DENTAL SEALANTS
Dental sealants are composed of clear or tooth-colored liquid plastics that harden after application to a tooth's chewing surface.
Sealants are easy to apply to the teeth, and set-up quickly while requiring no anesthetic
Most sealant materials are quite durable but may need occasional touch-ups to maximize protection against tooth decay.
BENEFITS OF DENTAL SEALANTS
The primary benefit of providing dental sealants for your children is helping them avoid future tooth decay.
However, there are several side-benefits, which include the following:
Financial savings – Because your child will have decreased levels of tooth decay, you won't have to pay for costlier procedures in order to repair or replace affected teeth.
Easy maintenance –Dental sealants benefit from the same good oral hygiene that works on untreated teeth. No complicated upkeep required.
Increased safety – Sealants are easy to apply and decrease the chance of needing future, more invasive procedures, such as root canals.
Contact us today at our dental clinic in Eagan to schedule a sealant application appointment for your child. Our expert and friendly Eagan dentists are ready to assist!